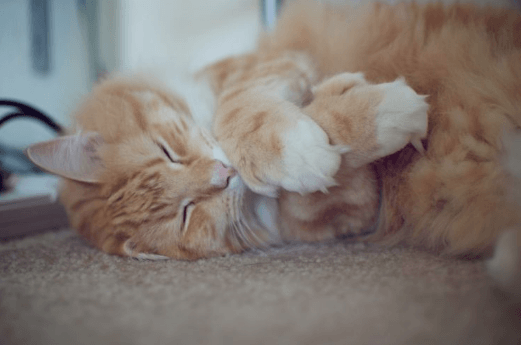 How many toes does your cat have? Go ahead and count. We'll wait.
Back already? Great! How many did you count? Eighteen, right? Congratulations! Your cat has a normal number of toes. Indeed, most cats have five toes on each front paw and four toes on each back toe. But did you know there is a condition known as "polydactyly" in which cats can be born with more than eighteen toes? Does this affect a cat's health? Is this something to be concerned about?


What Causes Polydactyly?
Even though you might never have encountered it yourself, polydactyly in cats is not rare. In fact, it even used to be common among some breeds, such as
Maine Coon cats
, until it was selectively bred out of them. It also occurs in other mammals, including dogs, mice, and even humans.
The exact gene responsible for the extra toes is unknown, but we do know it's a genetic mutation that is the result of an "incomplete" dominant gene inheritance. This means that any cat born with the gene should display the trait and be born with at least one extra toe; in clinical observation, however,
the trait is only displayed about 50% of the time
, meaning it is an "incomplete" dominance.
Is Polydactyly Harmful?
In most cases, polydactyly in cats does not produce any adverse health effects. While the extra toes won't grant a cat superpowers, it also typically won't lead to health problems. It also does not indicate other, related health issues. For the most part, polydactyly is merely a physical oddity and not necessarily a deformity, as most cats can run, jump, play, climb, and do all the things expected of cats with a normal number of toes.


Do Polydactyl Cats Require Extra Care?
Polydactyl Cat Trivia