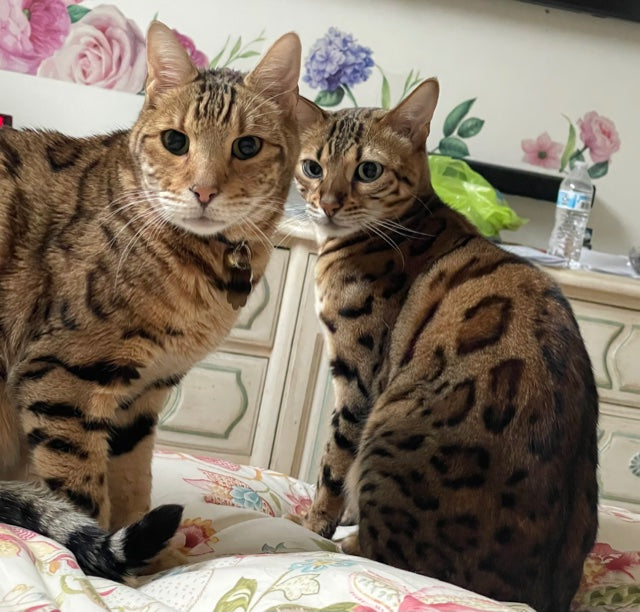 We talked to PrettyLitter subscriber Sue A. about Keeper and Star and here's what she had to say:
One of them came from Dallas and the other from Vancouver BC. They love each other dearly and they are always together. If I can't find them I just look up! I'll see them above my tall cabinets, on the refrigerator, on the fireplace mantle, or in their cat towers. They are interesting creatures, loving, and ever so beautiful. They (and mom) love PrettyLitter and have used it almost since they came to live with us when they were babies.
One Fun Fact About Them:
We all love to snuggle, except when they decide to play (mom not included) at 3am.
Their Favorite Pastimes:
Getting on top of kitchen cabinets. 
Most Mischievous Behavior:
Trying to sneak outside to explore (they are indoor cats ONLY).
If your cats could have one thing unlimited for the rest of time, what would it be?
A cat tower that is up in the air to look outside at other animals.
Thank you for sharing your story, Sue, Keeper, and Star!
Curious about the revolutionary litter that's giving these cat parents real peace of mind? Try PrettyLitter today!