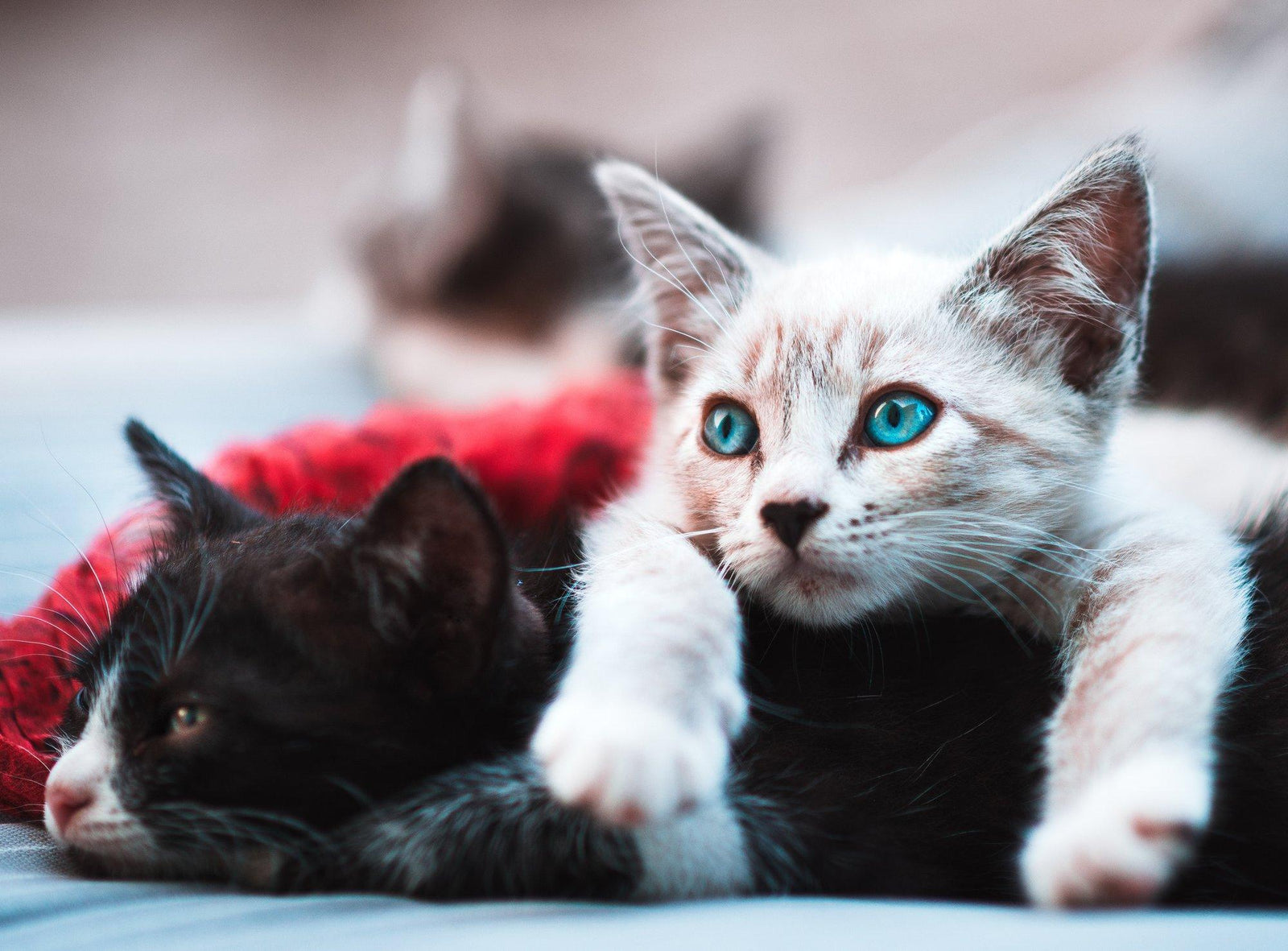 Your fur babies are an important part of your family. It's hard to think about them getting older, but if you have aging pets in your home, it may be time to consider investing in multi pet insurance.
Just as the human population is graying, the kitty population is living longer than their typical nine lives these days.

While cats of the past may have earned their senior citizen discount around 8 years old, felines now frequently live into their teens and even twenties. Thanks to better nutrition and veterinary care, kitties have to wait until they're at least 12 to get their AARP membership.
As your fur babies reach their advanced age, you may begin to wonder about investing in multi pet insurance for your four-legged family. You want to make the best choice for your kitties (and your piggy bank), so let's explore some of the considerations that go into your decision.


Frequent Vet Visits
As your fur babies age, vets will typically recommend that you come in to see them more often. According to Dr. Goldstein, "Six-month checkups for geriatric cats are great." They help keep your senior cat in the best possible health.
Don't assume that changes and issues you see in your older cats are an inevitable and untreatable part of aging. Your vet is there to help your senior kitties age gracefully with the high maintenance they deserve.
According to Cornell University's College of Veterinary Medicine, a typical exam of a senior cat will include:
Collecting of medical and behavioral history
A thorough physical examination
Checking your cat's weight and body condition
Yearly tests, at a minimum — including blood tests, fecal examination, and urine analysis
These exams help your vet find and treat medical conditions with your fur baby sooner and quicker — which is especially important in older cats.
Unfortunately, all of this extra special care isn't cheap, so with more than one senior kitty in your care, the pros and cons of multi pet insurance should be considered.


Pros of Multi Pet Insurance
When it comes to getting multi pet insurance, there are some definite up-sides. Multi pet insurance:
Makes it easier financially to provide routine care of your fur babies — especially if you have a plan that includes wellness or general care.
Protects you from big (and small) unexpected expenses.
Gets you access to special discounts for multiple pets that many providers offer.
Provides peace of mind knowing that you have more options if your cats get sick or injured.
You don't know what medical challenges your cats will experience in their lifetimes, and insurance gives you a financial feline safety net.


Cons of Multi Pet Insurance
Multi pet insurance isn't for everyone. Be sure to consider the down-sides to multi pet insurance, too. For instance:
Policies can be confusing, just like with human insurance. Whether you're buying or using a policy, it can be difficult to know exactly what your options are.
Your policy may never pay for itself. If your cats rarely get sick or injured, you may be paying more for insurance than you would have paid for your fur babies' visits to the vet without a policy.
Insurance doesn't cover 100 percent of veterinary costs. Also, with many plans, you pay the bill upfront and get reimbursed partially afterward, which can be financially stressful for some pet parents.
Waiting until your kitties' senior years to buy insurance may make it harder and more expensive to purchase.
Remember: your insurance isn't a guarantee that you will save money on your trips to the vet. You have to decide for your unique fur-family if it's worth the risk.

Be a Smart Insurance Shopper
According to the American Veterinary Medical Association, there are a few other considerations to keep in mind when looking at multi pet insurance, such as:
Find an insurance provider that clearly spells out the details of your policy.
Consider add-on options like dental care and travel insurance.
Find out how the insurance provider defines and handles pre-existing conditions.
Research the veterinarians covered by your insurance to know who will care for your pet.
Learn how claims are processed and the time frame for reimbursement.
Talk to your vet to see if multi pet insurance is right for your fur baby based on your cat's health.



The best insurance for your family will give you more freedom and fewer restrictions when it comes to your cats' care. Being a pet parent of senior kitties is stressful enough without fretting over feline insurance policies.
Once you're covered (or not), you can get back to more important decisions, like what movie to see with your senior cat discount.
Does your fur family invest in multi pet insurance? Tell us about the best options you've found and why they work for you in the comments below.


Web Accessibility