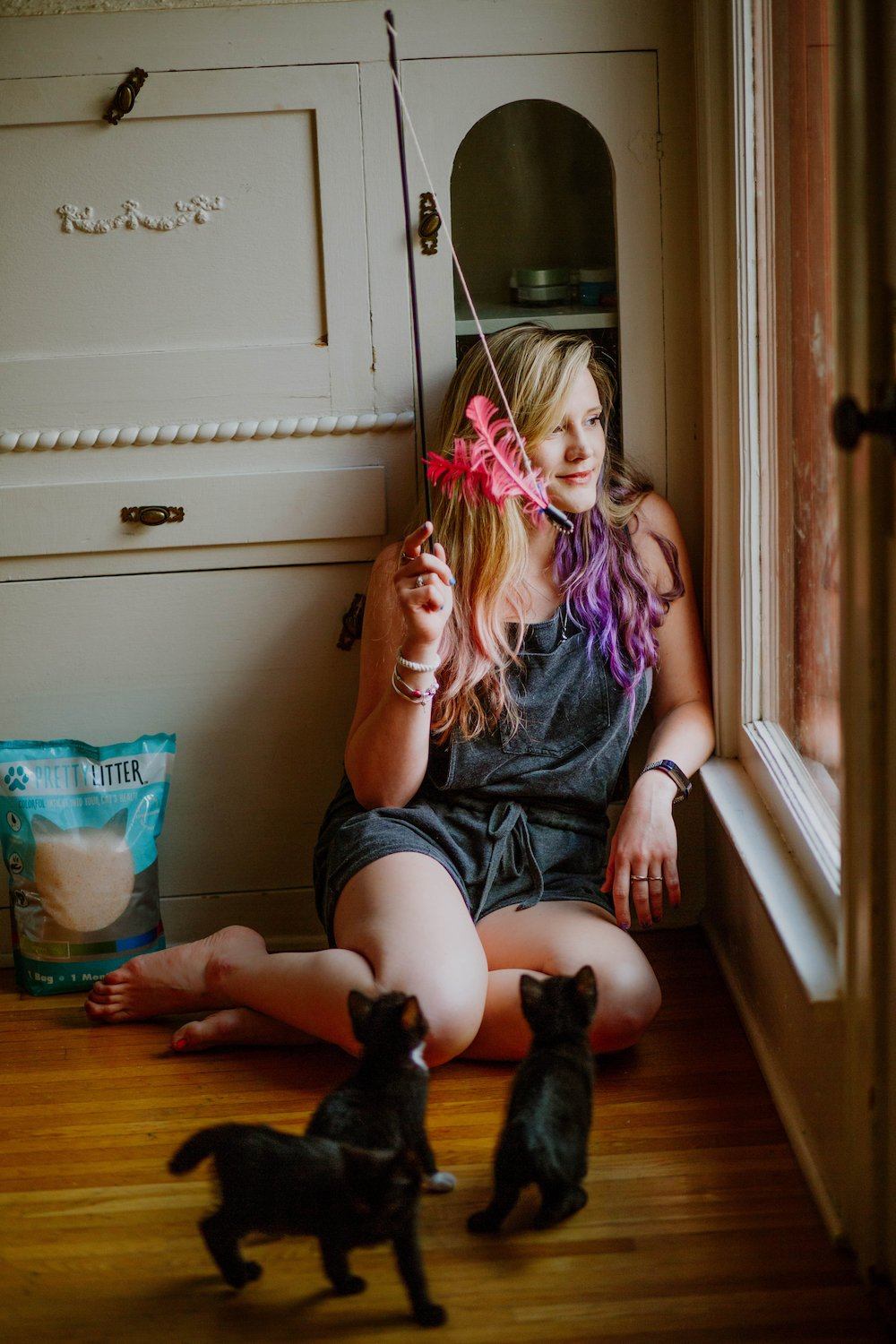 No matter what the psychologist says, we firmly believe our cats are like our children.
With Mother's Day just around the corner, your cat may need help showing some love.
So cat dads and siblings, listen up!
Here are some of the best gifts for showing Mom how much you care and how well you know her and her cat obsession.
And don't forget to sign one from the cat, too.


A Heart-Warming Card

Find yourself Googling "When is Mother's Day?" forty times between February and May? Us too. That's why we love Lovepop.
Not only does this creative company make some of the most impressive cards you've ever seen, but they also remind you of all the important holidays.
Stop wasting time at the grocery store looking for a generic card for the feline-loving mom in your life. This Mother's Day, give her the perfect card, like this pop-up featuring a momma cat and her babies.
Founded by naval architects Wombi Rose and John WIse, Lovepop brings the beauty and precision of engineering to every special occasion. And they caught our eye by featuring cats in several of their artful options. We're ga-ga for this Love Cat 3D card.


Flowers, Of Course
We know you're here for some creative Mother's Day ideas, but you also have to deliver on the classics. Every mom deserves flowers on Mother's Day, right?
Right. But we don't want to give the lovable cat moms in our lives just any ol' flowers. Mix things up this year by giving her a beautiful potted catnip plan.


The catnip plant - also known as Nepeta cataria- produces lovely lavender-colored flowers. As an added bonus, catnip plants thrive indoors, repel insects, and give off an aroma that's relaxing to humans.
The fact that it'll provide hours of laugh-inducing entertainment while your whole family watches Fluffy twitch, drool, and roll around in ecstasy means you're also giving Mom the gift of laughter. That'll surely earn you an extra special place in her heart.


Can't Forget Candy
Does the cat mom in your life have a sweet tooth? We're betting on "yes."
But more than candy, we bet the cat mom in your life would love some quality time with her favorite two- and four-legged kiddos this Mother's Day.
Give Mom the gift of quality time by making some cat-themed candy together this spring. We love these adorable cat candy molds - and these and these. Just melt some chocolate over a double boiler, pour into the mold, and let cool. Then enjoy together!


Cozy Cat Wearables
The best way to remind Mom all year 'round how much you love her is by giving her something she'll use again and again. Make Mom happy this Mother's Day with some goodies she can enjoy while she cuddles with the cat all year long.
First of all, no cat parent's closet is complete without a cat-carrying hoodie. So make sure to complete Mom's collection and get plenty of pics with her and Fluffy snuggled up together.
Then, for all occasions, Mom just has to have the funniest Pusheen cat-theme tshirts. Top it all off with these ultra fashion-forward cat socks from ModCloth and you'll quickly become mom's favorite.
If your cat mom already has a wardrobe full of cat-themed clothing, we get it. It can be pretty hard to shop for the cat lady who has it all.


In that case, give her something she won't expect, like these cat-ear pillow cases and matching duvet cover.
And for the woman who loves all things that sparkle, we're going cat crazy over these adorable cat-in-the-moon earrings and matching two-tone necklace.