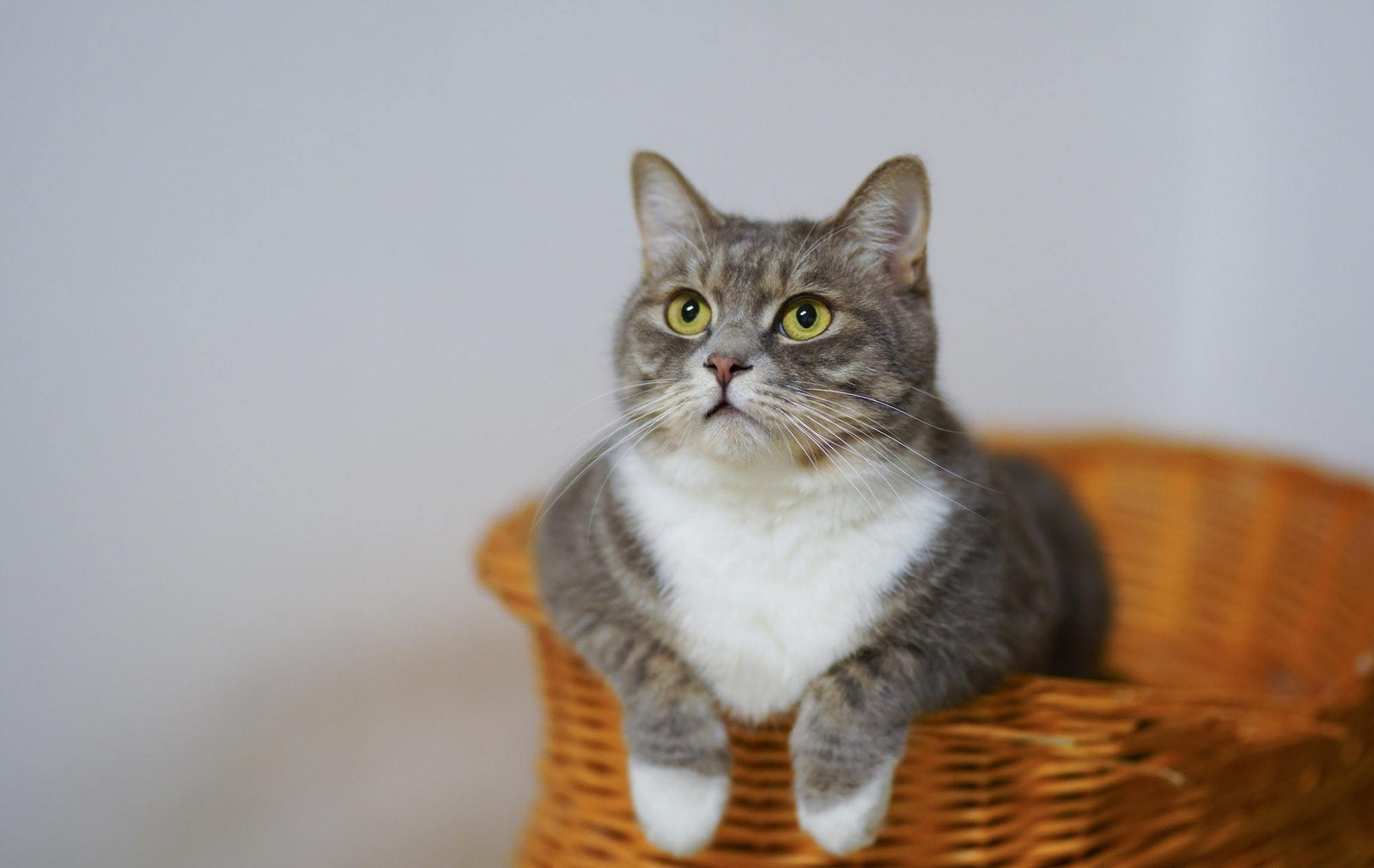 Whether it's food, toys, or litter, we want what's best for our cat. The simple fact that you're reading this article means you are a great cat parent who likes to do your research. So, props to you! 
We did a little research to put you at ease and assure you that by choosing PrettyLitter you're choosing the best cat litter subscription for you and your cat. 
If you're wondering what the main differences are between PrettyLitter and Arm and Hammer Litter, read on! 
Let's start with health monitoring
As you know, PrettyLitter cat litter is a great tool to monitor your cat's health. If your cat's litter turns a dark yellow or olive green, you know your cat's urine is within a typical range. If it turns blue, that means PrettyLitter's formula has detected a high urinary pH balance. As a cat parent, you can always be a step ahead with this tool. PrettyLitter cat litter makes it easy to catch a potential illness, such as a urinary tract infection or kidney stones, and take your cat to the vet before things get worse. 
While Arm and Hammer may offer many different kinds of kitty litter, none of those include a health monitoring cat litter option. 
Signed, Sealed, and Delivered!
PrettyLitter has received over 12,000 five-star kitty litter reviews from real customers! And all of these happy customers have received PrettyLitter straight to their door, directly from us. That means no lugging heavy litter containers up flights of stairs, no last-minute trips to the store, and no need to add "buy litter" to your to-do list. 
Once you're a PrettyLitter member, all you need to do is let us know how many cats you have, and thepurrfect amount of litter arrives at your door right when you need it. You'll also have the option to add an order of PrettyPlease, our premium, nutrient-rich cat food. All you have to do is pour! 
Tired of your home smelling like you have a cat?
15% off PrettyLitter
Try it today
Use code:
PRETTYBLOG No Clump, Less Dump! 
PrettyLitter's silica gel crystals absorb moisture like it's their job (because that's literally silica's job)! This means you don't have to dump the litter that your cat has gone to the bathroom in. You only scoop the cat waste, then sift around the crystal litter left in the box. You'll never run out of litter, and you'll never have to worry about smells taking over the litter box, even if you have multiple cats. 
Arm and Hammer's clumping litter requires you to scoop the clumps out and dispose of them in the garbage every time your cat goes. Once you've disposed of the clumps, you have to refill your cat's litter box to keep it at the recommended 3-4 inches full. Not to mention, you'll have to throw away the clumps to keep it smelling fresh. 
PrettyLitter's silica cat litter requires less scooping and less dumping than traditional litter. Which, in turn, keeps the litter inside of the litter box and outside of our landfills. 

One Stop Shop
If you've ever shopped and used coupons for kitty litter in person, you know how confusing it can be. There's clumping, wood, paper, clay, tofu, pine cat litter and so many more options.  Arm and Hammer has so many different types of cat litter that it can be tough to choose the right one. And if you choose the wrong one, you could end up with a smelly mess on your hands and in your home! 
On the other hand, PrettyLitter is confident that our odor banishing, super absorbent, and lightweight silica gel litter is the only kind of litter you and your cat need for a happy and healthy home. 
In fact, if for any reason you're not completely satisfied, just return within 30 days, and PrettyLitter will offer you a full refund. One trial, no error, and it's a done deal! You'll never have to scoop a clump of dusty clay litter or baking soda again. 
Whether it's for health monitoring, controlling odor, the virtually dust-free pouring experience, or convenience, we're
pretty
sure you're going to love PrettyLitter!